We've Got Your Flooring Covered For You!
You Envision, We Supply– Unique Flooring For Every Space!

Next Door Flooring is an established engineered flooring company proudly headquartered in Alpharetta, GA. We offer engineered flooring in Alpharetta, including free level laying, free on-site consultations, and free installation quotes.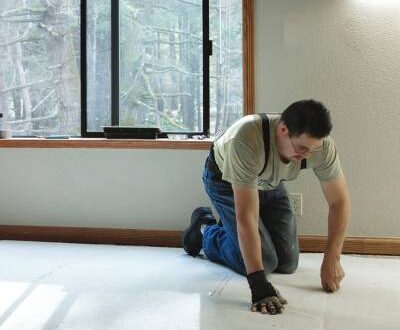 We Bring Major Brands To Your Home and Business.
We all have one goal when it comes to engineered flooring: to get the most attractive and durable floors possible. At Next Door Flooring, we offer you products in various colors, textures, and designs, and we make sure our flooring meets your lifestyle.
We carry flooring for kitchens, living rooms, dining rooms, patios, and gardens – so whether it's hardwood, carpet, or laminate surfaces – we cover every possible style for your home or business.
Why Choose Next Door Engineered Hardwood Flooring in Marietta GA
We've negotiated the best prices with our flooring suppliers, which means you get the flooring at the cheapest rates.
We specially sourced top-quality flooring directly from the source, which benefits you with the best possible rates in the market.
All our products are premium quality, bespoke, durable, and affordable.
Work with experts to install your new flooring. No, wait time.
Your floor is our priority.
At Next Door Flooring, go the extra mile to make sure your flooring investment is worthwhile and one that you won't regret. When you choose Next Door Flooring for your flooring needs, you choose a company that knows the product and has years of experience. We have teamed up with thousands of homeowners over the years to make their homes beautiful – only superior quality will do when it comes to our installations and materials.
High-grade engineered flooring company, guaranteed to look and work well at the lowest prices!
Free In-House Consultation: We make every effort to ensure your dream space will be an extension of you and your home; Book a Consultation Today!
Installation: No matter what the job, whether commercial or residential, Next Door Flooring has the dedication, skill, and equipment for a quality Installation experience you will never forget.
Products: Top-quality materials ensure that your flooring will stand the test of time and last longer.
Next Door Flooring is the premier floor installation company in Georgia. We're professional flooring experts who see like no other with innovative expertise and industry-specific knowledge based on extensive experience. BEC Flooring is a division of Next Door Flooring; we provide unbeatable customer service and incredible flexibility with an unparalleled platform for excellence.
As a locally owned and operated business, the Next Door flooring store in Alpharetta is committed to delivering high-quality service with personal attention. We serve:
North Fulton, Forsyth, Cherokee, Gwinnett, Dekalb, Alpharetta, Milton, Johns Creek, Cumming, Roswell, Marietta & Woodstock.
Let us be your flooring Pros!
We offer wide engineered flooring and other high-quality products, such as an exclusive laminate flooring collection in Alpharetta, GA, which you can order from our handpicked locations. Be sure to come in, and we will show you our wide flooring variety in different styles and textures.
Our Service Hours Extend 6 Days A Week
Monday–Friday: 7am until 7pm / Saturdays : 8am until 3pm
A wide range of products to suit your budget and needs.
Luxury Vinyl Plank Flooring
What your "

wowed

" neighbors are saying.
BEC and Josh did an outstanding job on wood flooring at our home. The installation crew did a fantastic job. I was that much impressed with the service that I have recommended BEC to two other friends

The team at BEC did a great job from start to finish. Mike was very patient with us while we made our selections of flooring and carpeting. In the end, our choices worked perfectly. The carpet installation team was prompt and professional …

The company was professional throughout and we enjoyed working with them. I would use them again (and probably will as now the rest of the house could use an update - LOL).

We work with key industry leaders bringing quality to you at affordable prices.