Customer satisfaction is our #1 priority!
Customer satisfaction is our #1 priority!
Next Door Flooring formerly 
part of 
BEC Flooring strives to provide and install quality & affordable floors, and at the same time to provide a service of the highest standard & professionalism. Next Door specializes in residential flooring repairs & renovations. 
BEC 
Flooring services the flooring needs of the commercial, apartment, and restoration sectors. Next Door Flooring first opened in 2017. Before that its founder Craig O'Riordan spent his career in Insurance, General Contracting, and Disaster Restoration.
Next Door Flooring is located in Alpharetta, Georgia. Craig and his wife Michelle live in Milton, Georgia along with their three daughters.
Community and Give Back are extremely important to Craig & Michelle, and Next Door Flooring. They have teamed up with The Lionheart a non-profit school for kids with autistic and other disorders.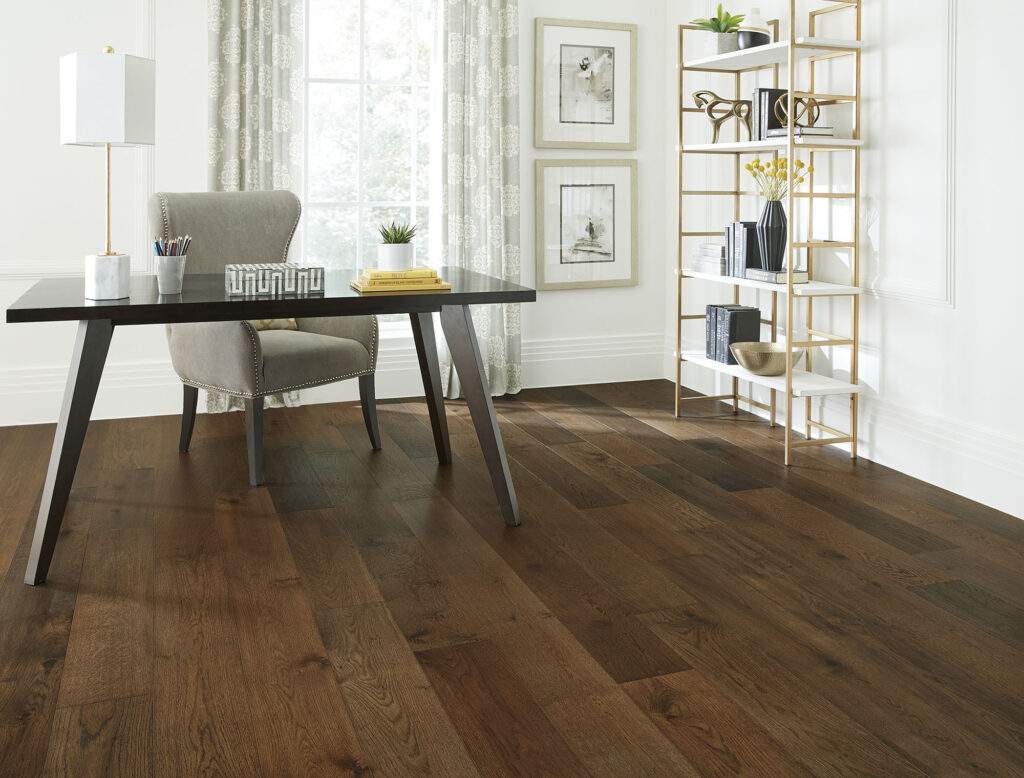 COST
We have negotiated the best prices with our flooring suppliers.
QUALITY
We have sourced top quality products direct from our Partner Mills
TIME
Our installers work for us. There is
no wait
We work with key industry leaders bringing
quality to you at affordable prices.
We work with key industry leaders bringing
quality to you at affordable prices.
A wide range of products to suit your budget and needs.
Luxury Vinyl Plank Flooring
What your "

wowed

" neighbors are saying.
Lorrie Bristow
2022-04-19
I replaced carpet in my home with floors from BEC - they look amazing and changed the whole "feel" of my home. I highly recommend BEC for flooring!
Sherron Follis
2022-03-15
We had a flood in our office. BEC came to our rescue. They did a fantastic job replacing our carpet. The guys were professional and were in and out without us having to shut down our office. Highly recommend!
We love our new floors. We had to replace flooring in a downstairs bonus area due to a broken pipe, but the end result made the inconvenience seem worth it. The process was easy, we had a variety of choices, were able to get what we wanted and the installation was a painless and quick process. The company was professional throughout and we enjoyed working with them. I would use them again (and probably will as now the rest of the house could use an update - LOL).
I retired as a home builder In 2019. I delivered my first house as a builder in 1984. Early this year I was building a screen porch. I selected the flooring for the floor and knee wall with the contractor I have worked for 30 Years. I had gone to Great Falls shopping center and saw a sign for Next day flooring. I just went in the show room just to kill some time as I was waiting for my wife. There I met Bruce, owner of Next day flooring. I told him about the screen porch. He brought me two sample tile, one for floor and the other for knee wall. As I looked the at the samples, I just said Wow. These tiles were so far superior than the tiles I had selected. The color combination was great. I asked Bruce to work out a price. Not only the material was so far superior, price was also one third less than I was quoted from my contractor. I decided to go with Bruce. His crew was just phenomenal and did an excellent job. Any one who has come to the screen porch , including the county inspector, has admired the beauty of the tiles and workmanship. The porch is in the rear of the house and I have authorized Bruce to bring any one who is interested in seeing the floor and the knee wall during day light hours without my permission. It is art.
BEC and Josh did an outstanding job on wood flooring at our home. The installation crew did a fantastic job. I was that much impressed with the service that I have recommended BEC to two other friends
The team at BEC did a great job from start to finish. Mike was very patient with us while we made our selections of flooring and carpeting. In the end, our choices worked perfectly. The carpet installation team was prompt and professional and completed the upstairs in one day (4 bedrooms and hall). The flooring team was then able to install LVP flooring throughout the downstairs in a single day as well. We are very happy with both the final results and overall experience. Give BEC a call!
Stuart Corriher
2021-03-02
Josh did a great job from start to finish. We couldn't be happier with the entire process. Josh came out and measured our home, showed us samples of multiple flooring options and gave us specific recommendations for the areas where we wanted new flooring. Once we chose our new flooring, Josh got us on his install schedule a lot quicker than we expected. The installers were amazing and they were very respectful of our home and our belongings. Josh's communication was excellent during the project we were always kept in the loop. I would definitely use and recommend Josh and Next Door Flooring to anyone looking to install new flooring in their home.
Jennifer Heffron
2020-06-12
Josh is so helpful and really takes the time to understand what you want. We got great service and a great price. I highly recommend these guys for any of your flooring needs.
We work with key industry leaders bringing quality to you at affordable prices.